St. Anthony
Catholic Church
St. Anthony's is a vibrant Roman Catholic parish in the Archdiocese of Anchorage. We profess the good news of redemption through Our Lord and Savior Jesus Christ, as expressed through our Catholic tradition.
We are located in the most culturally diverse neighborhood in the United States. Many of our parishioners come from North and South Mountain View, some of the highest density and economically disadvantaged neighborhoods in Anchorage. We are of many cultures, with the larger groups holding monthly liturgies reflecting the Samoan, Filipino and Alaska Native cultures. We also are of Hispanic, Irish, German, Chinese, Sudanese, French, Guamanian, Nigerian, Ugandan and many more ethnicities. The food at potlucks and picnics; the celebrations, cultural attire, and performances give a flavor unique to St. Anthony's.
​
The word "catholic" means "universal", because we believe the Gospel is for all people. We respect and celebrate all cultures and we stand united as One Body in Christ. Most all feel welcome and at home with us.
​
Our mission is to express faith in action, be welcoming, celebrate diversity, and be alive in prayer and worship!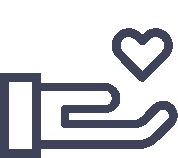 "Whoever is generous to the poor lends to the lord, and he will repay him for his deed."
An App for Catholic Life Every Day.
​
"myParish is a first-of-its-kind app for iOS and Android devices to help build a stronger Catholic community and better engage the New Evangelization.
Stay connected with your parish throughout the week with notifications and updates of parish activities.
Enjoy many useful resources and features to complement your daily faith life, such as, Confession and prayer time reminders, daily Mass readings, quick access to parish contacts, the ability to submit prayer requests, receive MassMode™ reminders to silence your phone before Mass, and much more."
-myParishApp creators